name:lita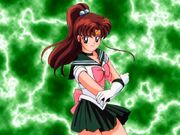 age:16
attacks:jupiter thunder crash,jupiter thunder dragon,jupiter thunder cloud zap ,jupiter oak evolution.
transformations:jupiter power,jupiter star power,jupiter crystal power.
lita is sailor jupiter and the fourth sailor senshi.she was band from her school from fighting and transfered to usagis school.she first appeared when usagi was in a gang fight when lita came in and won the battle.then when usagi when to the backyard in the school and saw lita sitting down and eating.she has a crush on andrew but not derrien luckily.she first transformed when one of her crushes jame machine joe turned evil.she transformed and used her attacks against him.she likes going out with guys all the time and it gets annoying.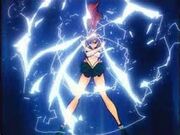 Ad blocker interference detected!
Wikia is a free-to-use site that makes money from advertising. We have a modified experience for viewers using ad blockers

Wikia is not accessible if you've made further modifications. Remove the custom ad blocker rule(s) and the page will load as expected.