this is Kujou Hikari she is known as the precure warrior Shiny Luminous. she is the queen of the garden of light when she went to earth (garden of rainbows) she lost her memory as queen she took the form of Kujou hikari she worked with her cousin shop tako when nagisa and Honoka and then pollun when to hikari and then she transforms to Shiny Luminous her attacks was her solo was heart action with nagisa and Honoka its Extreme Luminario in max heart series her first came out after Futari wa Pretty cure then it was Futari wa Pretty cure max heart I don't know about lulun that much all I know that she pollun little sister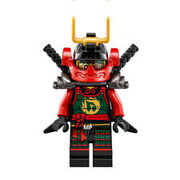 Ad blocker interference detected!
Wikia is a free-to-use site that makes money from advertising. We have a modified experience for viewers using ad blockers

Wikia is not accessible if you've made further modifications. Remove the custom ad blocker rule(s) and the page will load as expected.