This article is a stub.
If it remains unexpanded too long, it may be deleted.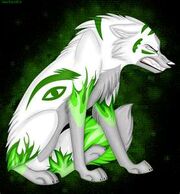 The Ninja Flying Cannon Ship is a Vehicle used by the ninja. It has an underside cockpit area with one passenger seat. It is extremely fast and agile. All of this is impressive, but not enough to defeat the villains. But, add the huge laser cannon, and it's more than enough. It is red and white.