This character is originally from Randy Cunningham: 9th Grade Ninja. But it may be supported with fanon info.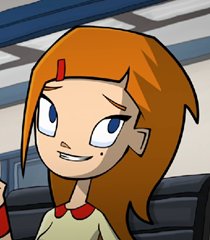 Heidi Weinerman is the fiance of Jay in Ninago: Pawns of Prophecy. They met when Jay was in first grade. She helped him get to the Island of Darkness to stop Cherell.
N/A
Dragpn Blade - She uses a Dragon Blade.
Fangs - She uses some Fangs to fight.