This article is a stub.
If it remains unexpanded too long, it may be deleted.
Template documentation
(for the above template, sometimes hidden or invisible)
</noinclude>
Fangster is a Fangpyre warrior, that also has 2 heads. He also acts like a holder for the Fangpyre staff. Not much is known about him, as he rarely speaks, but his colours are mismatched, possibly also a symptom of the venom.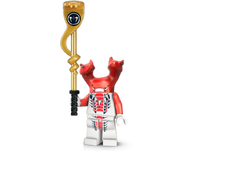 Personality
Edit
He normallly takes the staff from Fangtom greedily, and then watches the serpentine meeting keenly. He also has a ghost-like screeching voice as shown in 'The rise of the great devourer'.
Appearences
Edit
Once bitten, twice shy
The royal blacksmiths
All of nothing
The rise of the great devourer
The curse of the golden master
The Way back (Painting)
Ad blocker interference detected!
Wikia is a free-to-use site that makes money from advertising. We have a modified experience for viewers using ad blockers

Wikia is not accessible if you've made further modifications. Remove the custom ad blocker rule(s) and the page will load as expected.