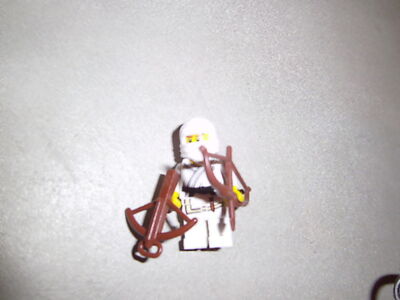 Arro was a master archer and a grappling hook expert. He was the cousin of
Lucas Marodin
He recently died without warning while on a trek through the Ninjago Jungle. Decimator and Doc Animal are the primary suspects, but so far, the cause of death and murderer's true identity remain unclear.
Arro can be built using these minifigures: LEGO Minifigures Black Belt and Elf
LEGO Ninjago Zane ZX and Zane DX
Ad blocker interference detected!
Wikia is a free-to-use site that makes money from advertising. We have a modified experience for viewers using ad blockers

Wikia is not accessible if you've made further modifications. Remove the custom ad blocker rule(s) and the page will load as expected.